Boswellness is a world leader in frankincense and myrrh research.
Our areas of expertise include the following:
Certified Organic Processing
Observing all GMP practices in our facilities and bottling
Routine GCMS testing on all products to ensure purity
Partnering with esteemed research institutions such as the University of Vermont (UVM) and most recently the Centre for Frankincense, Environmental and Social Studies (CFESS) to foster contemporary best practices among traditional foresters and harvesters
Boswellness is delighted to include the following researchers and educators among its partners:
CFESS

The Centre for Frankincense, Environmental and Social Studies (CFESS) is a research centre based in Somaliland committed to fostering knowledge about the social, political, security and environmental dynamics in the Horn of Africa. Through conducting applied research and sharing our findings in publications, workshops, trainings and conferences, we aim to provide practitioners, academics and policy makers with data that will promote sustainable production practices. CFESS is comprised of a team of Somaliland-based researchers from a variety of fields, ranging from sociology and law to agronomy and religious studies.
CFESS aims to conduct fundamental researches and stimulate exchanges between researchers from various scientific disciplines, who share an interest in the relationship between environmental issues and social studies.
The Centre's five areas of research focus are:
The transformations of the environment and their effects on the health of people and trees.
The impact of environmental laws and public policies on marginalized populations, ownership and production of frankincense and livestock.
The religious significance of frankincense.
The relationship between security concerns, conflict, development and natural environment.
The interaction between democracy and development.
Rhamis Kent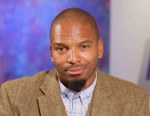 Rhamis Kent is a consultant with formal training in mechanical engineering (University of Delaware, B.S.M.E. '95) and permaculture-based regenerative whole systems design. After taking an interest in the design science of Permaculture, he sought extended training with permaculture expert and educator Geoff Lawton at the Permaculture Research Institute of Australia. He has consulted with a delegation of Somali expatriates initiating ecological restoration and education work throughout Somalia.
Given the rapidly growing interest in sustainable development, Mr. Kent hopes to bring to the attention of the investment community an aspect of the emerging sustainable economy that has yet to be seriously considered for significant financial support – Earth Repair/Ecosystem Restoration Work (ERW) and regenerative design.
He is also been a key motivator and educator in establishing and organizing Permacutlure Somaliland.
Rhamis completed his Permaculture Design Course, Permaculture Aid Worker, Permaculture Teacher Training, Permaculture Earthworks, and 10-week internship at Zaytuna Farm in 2009.